Feedback From Our Clients
"What an amazing show to help us celebrate our Centenary Year. We hope we will be able to use you again in the future."
"It was a big occasion for Harleyford Golf Club as they celebrated their 10th anniversary. Dean demonstrated his unique trick shot skills and there was food, drinks and entertainment throughout the day. The Mayor, John Scott, closed the proceedings and a good time was had by all."
"We were delighted with what you brought to the day, a totally professional exhibition with some unbelievable shot making, leaving everyone smiling and talking about it throughout the remainder of the day. We will definitely be using Dean again."
"I have never seen anything like it. His clubs are fantastic and some of the tricks, I had my heart in my mouth."
"A big thanks to Dean for his outrageous trick shot show! The attention to detail was second to none and some of the trick shots left even the most sceptical of our members open mouthed. This was a great way to enhance our Captain's Day and I would have absolutely no hesitation in recommending the Dean Davis Golf Show to anyone. It is money well spent."
"The show was extraordinary; some of the tricks that Dean performs are hilarious. I have already booked him for next year."
"Dean pulled out all of the stops again to deliver a highly entertaining show for the children at our National Final. This is the fourth National Final where Dean has entertained our finalists with his skilful yet highly amusing show. It is a joy to watch the faces of the younger children as he performs his stunts, and it is difficult to know who enjoys it the most, the children or the adults!"
"Dean's ability to hit golf shots using a variety of clubs, sticks and other equipment was amazing and all designed to entertain the audience. His interaction with the crowd was excellent, getting some of them involved in some of the trick shots.Should you consider a trick shot show I would have no hesitation in recommending that you use Dean and his expertise to keep your guests amused and entertained."
"I do thank Dean for attending our golf day and producing an amazing show for all our golfers. Some of the shots he produced defied belief. Admittedly there were a few worried faces when he used the head of one of our footballers as a makeshift golf tee to fire a ball off! Thanks again for a great show."
"EFT Systems Ltd booked Dean Davis for the annual golf day to host the beat the pro challenge and deliver a gold trick show in the afternoon. We have had many entertainers in the past and would consider the package provided by Dean to be of exceptional quality and value. He entertained our clients throughout the day and was the highlight for all who attended. I would highly recommend the Dean Davis trick show!"
"Thank you for the superb display you carried out for us at our recent Charity Golf Day. Your ability to hit a golf ball (straight) with everything but the kitchen sink is only surpassed by your skill in doing so when not even looking and holding a conversation with the mass of anxious golfers around you (multi-tasking or what!). Everybody was in awe of your skills both left and right handed, and 'doing the ironing' took on a new meaning! Your show was the talk of the clubhouse in the evening and we hopefully look forward to seeing you again next year."
"Firstly thanks for a great day and helping to support the Charity. We had the perfect day and Dean really helped to make it even more special. I really liked the way he did his homework regarding the club and individuals. Adding a personal element really created a fun atmosphere. Some of his skills were breath taking and although I have seen a few of these shows now, Dean added an individuality and humour which differentiated it from the rest. Everything went really smoothly with the upmost preparation and professionalism. A great Day and many thanks again."
"On behalf of our club captain, Tom Sheldon and the entire Centenary Committee at Redditch Golf Club, I have been asked to pass on a few words of thanks for the entertainment provided by The Dean Davis Golf Show demonstrated here on Sunday 29th September 2013. Our members have spoken of little else since our Centenary weekend celebrations including Sunday's golf show and the positive feedback we have received has been immense, with everyone saying what an enjoyable and memorable day they had. The atmosphere was exciting and we also have to thank you for supplying the sunshine!! What an added bonus! We would highly recommend The Dean Davis Golf Show to anyone looking for some imaginative entertainment".
"We were delighted to have Dean Davis Golf Trick show be part of the CLIC Sargent gourmet golf day in St Andrews. It was a real highlight and all of our guests thoroughly enjoyed sipping champagne and watching a fabulous trick show to begin our evening reception.
I would highly recommend Dean to all Charity and Corporate golf days, an extremely talented man who can really entertain the crowd."
"Over the last four years The Dean Davis Golf Show have supported the annual Grand Day out Golf Day www.thegdo.co.uk at The Duke's Course St Andrews.
The Grand Day out Golf Day is delighted to endorse Dean's Golf Show. We first met Dean in 2014 at the Scottish Golf Show and were mighty impressed with his entertaining trick shot display.
We decided to retain his services at our 2015 event he has now become a welcome feature of our Golf Days. Our participants, drawn from the Corporate World and the Military are certainly well entertained.
Not only does Dean deliver a world class demonstration of trick shots he goes further by managing the 'nearest the pin' on course challenge. Over the years his involvement with this has added greatly to our ability to raise impressive funds for injured members of out Armed Forces".
"Firstly thanks for a great day and helping to support the Charity. We had the perfect day and Dean really helped to make it even more special. I really liked the way he did his homework regarding the club and individuals. Adding a personal element really created a fun atmosphere.
Some of his skills were breath taking and although I have seen a few of these shows now, Dean added an individuality and humour which differentiated it from the rest. Everything went really smoothly with the upmost preparation and professionalism.
A great Day and many thanks again."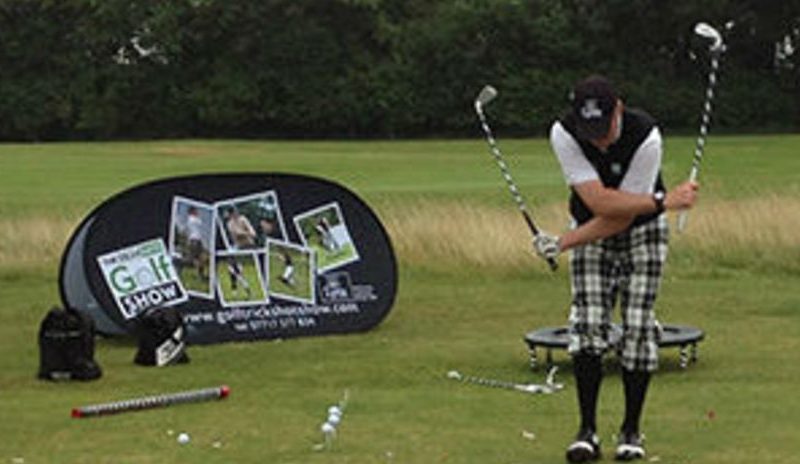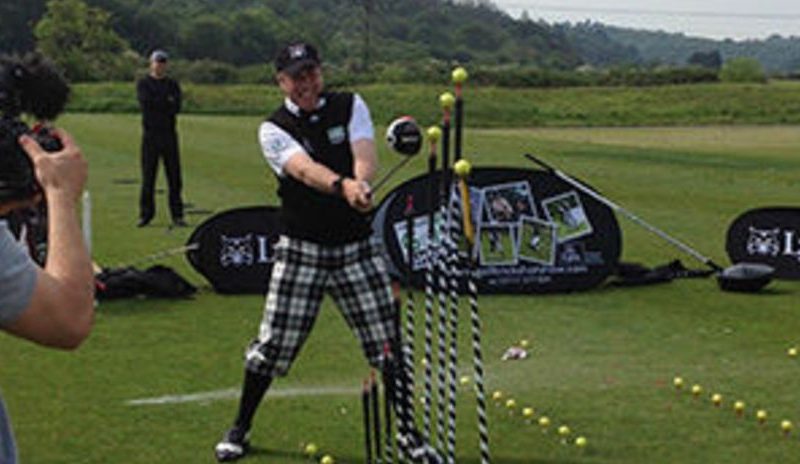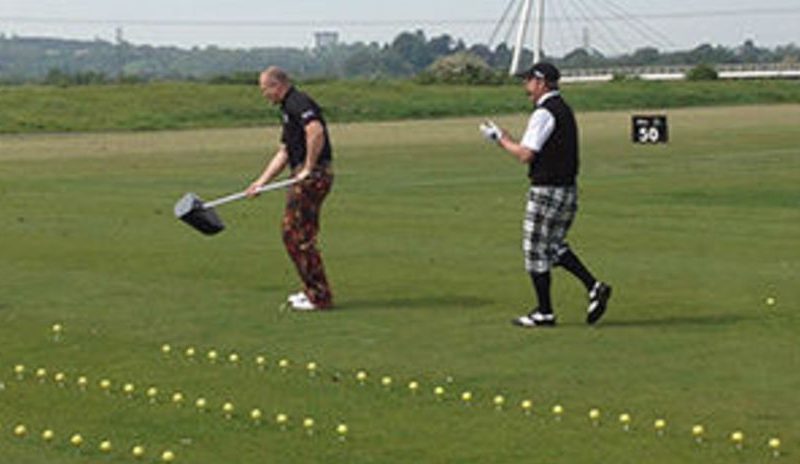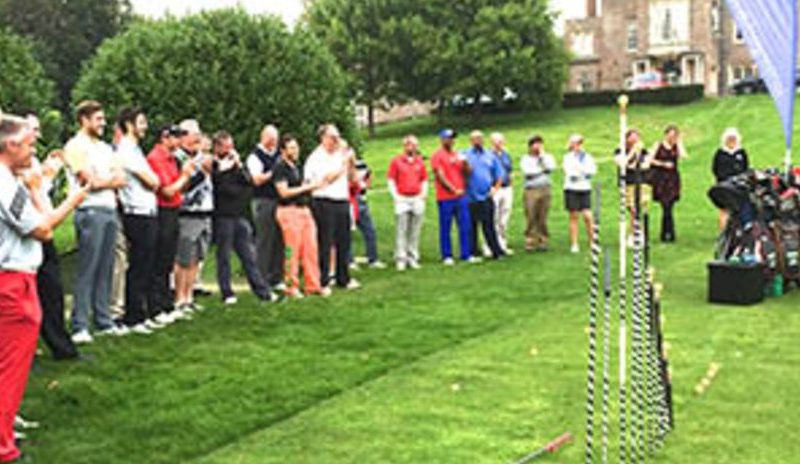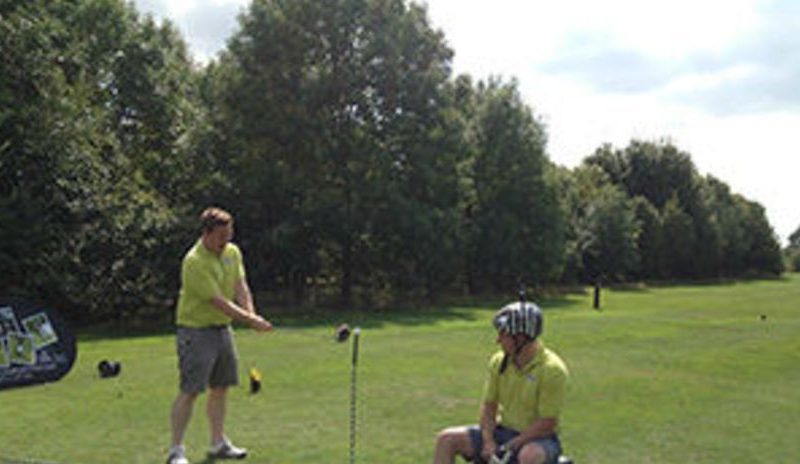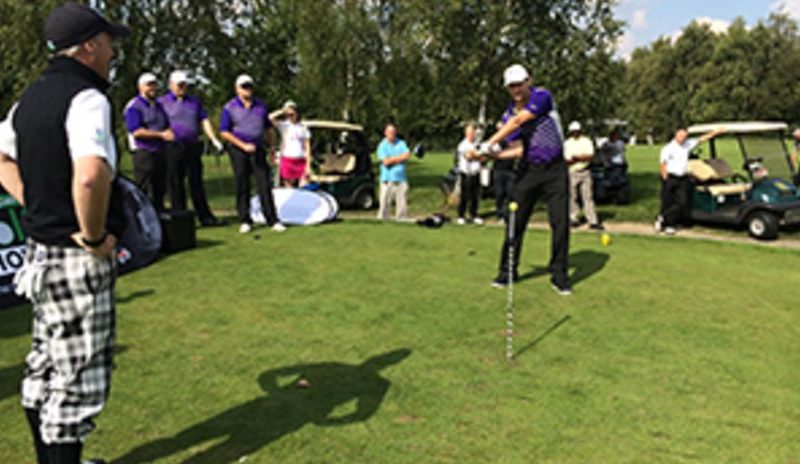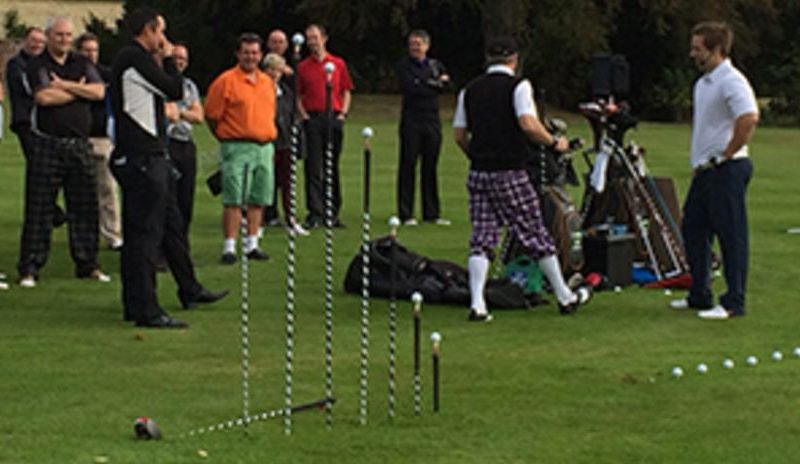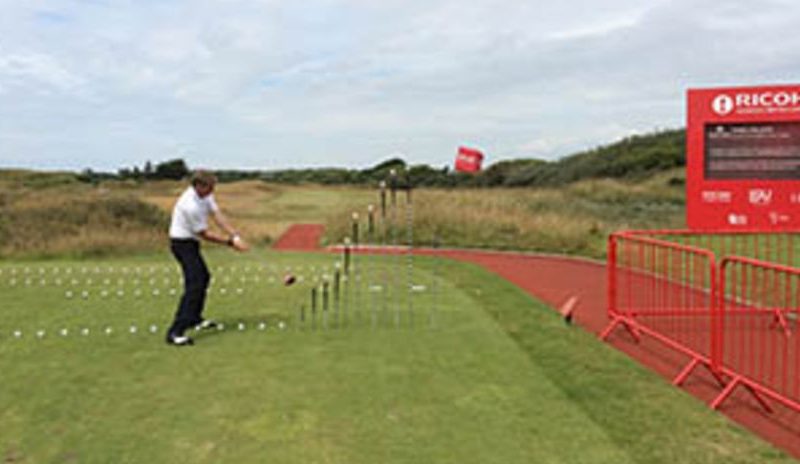 Do you have an event you need help with?
For bookings please call 01235 522 677
Ambassador Roles